As communities across the country work toward more affordable housing opportunities for lower-income first-time homebuyers, NeighborWorks America is helping find innovative solutions by reviving the time-tested concept of shared equity housing with new approaches and training.
Housing counseling is a critical effort that has been time-tested and proven to make a real difference in the lives of prospective homeowners and renters alike. But for too long, counselors have been working with older technology that hasn't kept pace with advances in our data- and process-intensive field.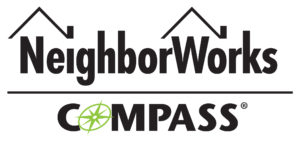 In 2021, NeighborWorks America embarked on the exciting launch of a new system — NeighborWorks Compass — that will be a gamechanger for counseling agencies and their clients. Based on the world-class Salesforce platform, backed by a dedicated team of professionals and approved by HUD, NeighborWorks Compass is now the system of record in more than ninety organizations. And features that replicate the best web-based consumer tech in the marketplace, including a customer self-service portal, document sharing, automated tasks and milestones and comprehensive dashboards and reporting, are greatly enhancing the experience for counselors and clients alike.
"Customers can enter all their information and upload their documents before they even come in for their first appointment," says Danielle Smith, CEO at HomeOwnershipCenter in Utica, NY. "Everything can be reviewed by counselors in advance, which saves a lot of time for them and us. And these days, who wants to come out if you don't have to?"
Smith notes that through the pandemic, HomeOwnershipCenter would not have been able to do what they did without NeighborWorks Compass. "Being able to be home and still service the customer was critical. We took on new grants due to COVID that we wouldn't have been able to handle." Looking ahead, Smith says her organization's goal is to use NeighborWorks Compass to go paperless.
The Truist Foundation — a major funder of NeighborWorks Compass — sees the value of the technology in their efforts to tackle and address systemic issues and inequities. "We know that transformational power comes with technology, and we can empower and support all individuals along their path to building that financial stability," says Lynette Bell, Truist Foundation president. "Technology is critical because it helps progress the transformative work of nonprofits inside communities, and it builds a new pipeline of opportunities for individuals." Bell notes that NeighborWorks Compass is a vehicle for promoting financial empowerment, opportunity and stability.
Share this: