NeighborWorks America welcomed eight new affiliates to its robust network in 2021, adding both capacity and expertise. This is the largest group of new affiliates NeighborWorks has welcomed at one time. "When we bring on new affiliates, we always look for groups that will enhance our existing network," explains Kathryn Watts, senior vice president of field operations for NeighborWorks.
Among the new network organization are  Lakota Funds (Kyle, South Dakota) and Oweesta Corporation (Longmont, Colorado), building on NeighborWorks' commitment to expand investment in Native communities.  Mission Economic Development Agency (San Francisco, California) and HACE (Philadelphia, Pennsylvania), both focused on serving the community at large, with an emphasis on its Latinx residents.
In understanding the need and reach of the work, the need is geographic. With the addition of four other organizations NeighborWorks deepened its impact where the network is present but the need was greater and in areas not previously serviced by the organization, welcoming Quest Community Development Organization (Atlanta, Georgia), Gulf Coast Housing Partnership (New Orleans, Louisiana), Renew Indianapolis (Indianapolis, Indiana), and Piedmont Housing Alliance (Charlottesville, Virginia).
NeighborWorks now has 118 network organizations that perform a majority of their work in rural areas. NeighborWorks' expanded capacity around rural includes support of manufactured housing work, rural lending collaborations, and more.
Following are some "snapshots" of NeighborWorks' newest network affiliates.

Gulf Coast Housing Partnership (Southern Region) 
Founded in 2005 in New Orleans, Gulf Coast Housing Partnership (GCHP) is dedicated to rebuilding and revitalizing the region after the devastation of Hurricanes Katrina and Rita. The organization's goals? To create and preserve quality, affordable housing and community-oriented commercial space that is a sustainable, long-term asset to the community.  GCHP pursues both commercial and residential developments. The word staff members use in describing their work is "transformative," and the properties they work with bring new energy and amenities to neighborhoods.
HACE (Northeast Region)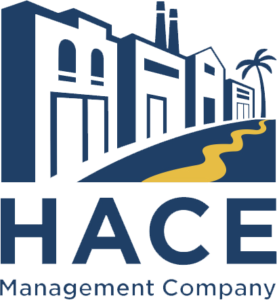 HACE focuses on building just and equitable neighborhoods in the Philadelphia area, as it has since 1982 when the organization was founded to help empower the Latinx community. The organization develops affordable housing and commercial spaces, provides supportive services, and assists small businesses, increasing job opportunities and nurturing the community's cultural diversity.

Lakota Funds (Midwest Region)
Located in Kyle, South Dakota, Lakota Funds' mission is to promote economic sustainability on the Pine Ridge Reservation and Rosebud Reservation and surrounding area. In 1986, Lakota Funds was established as the first Native American CDFI. Beginning as a micro-lender, with $500 loans, the nonprofit made a difference on a reservation where there were only two businesses owned by Native Americans. Now, the organization makes loans of up to $300,00 and has a loan portfolio exceeding $4 million. They've helped 850 businesses establish or expand and have created more than 2,000 jobs.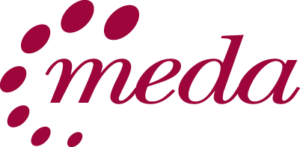 Mission Economic Development Agency – MEDA (Western Region)
Located in San Francisco, Mission Economic Development Agency (MEDA) was founded in 1973 with a mission of building Latino prosperity, community ownership, and civic power. The organization focuses on an array of programming, including asset building and education. Fondo Adelante, MEDA's CDFI, offers access to capital for those not able to get loans from traditional lenders, including residents who may be undocumented. The organization serves as the backbone agency for the Mission Promise Neighborhood, which focuses on helping families succeed by focusing on reading skills, access to childcare and moving kids toward college.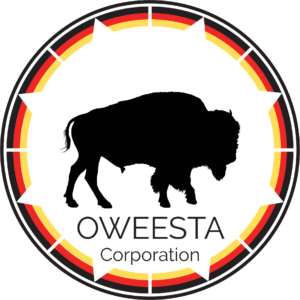 Oweesta Corporation (Western Region)
Colorado's Oweesta Corporation, with its focus on Native communities, recently became a HUD-approved Counseling Agency – the first Native intermediary in the 50 year history of the HUD Housing Counseling Program. Created with a mission of providing opportunities for Native people to develop financial assets and create wealth. Over the past year, the nonprofit successfully raised and is currently deploying a $25 million Native American COVID-19 Disaster and Recovery Fund for Native CDFIs throughout the nation.

Piedmont Housing Alliance (Southern Region)
Based in Charlottesville, Virginia, at Piedmont Housing Alliance is the largest nonprofit affordable housing developer in its five-county region. The organization provides housing counseling and manages 11 properties in Charlottesville and the surrounding counties. Piedmont Housing also runs a Community Development Financial Institution (CDFI) and has a long history of creating new affordable housing opportunities while preserving existing housing.
Piedmont Housing brings to the network its experience serving a locality that has both urban and rural contexts, both important to the national narrative. The organization has also focused intensely on a racial equity lens.

Quest Community Development Corporation (Southern Region)
Quest Community Development Corporation' is one of the largest direct providers of transitional and permanent, supportive housing for Atlanta residents who have experienced chronic homelessness. Quest's focus is on "a Housing First Model" that eliminates barriers, connecting individuals to housing regardless of income, including those with criminal backgrounds, mental or physical conditions and those who have had issues with substance abuse. Within 24 hours, Quest provides a case manager to identify treatment and support needs. Listed as one of the best agencies in metro Atlanta to provide supportive services, Quest has achieved tremendous growth over the past five years, increasing its grant income by roughly 500%.

Renew Indianapolis (Midwest Region)
Renew Indianapolis is the fourth NeighborWorks affiliate in Indiana, but the very first affiliate located in central part of the state, expanding NeighborWorks' reach to a new territory. The nonprofit is committed to improving housing, economic development and quality of life. While Renew will continue to focus on neighborhoods throughout the city, a center of laser focus will include the Martindale Brightwood area. Renew operates two Community Development Financial Institutions (CDFIs), another way the NeighborWorks network is extending its reach.
Share this: